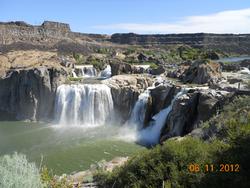 Mrs. Brenda Vande Kamp
Email
3rd Grade Teacher
"Be ye therefore followers of God, as dear children; and walk in love, as Christ also hath loved us." Ephesians 5:1, 2.
Let's Sparkle in 3rd Grade!
November 27-December 1, 2023
Christmas Gifts: Girls should purchase a gift for a girl and boys a gift for a boy. We will play Bingo to select a gift. Please keep your spending to $10 or less. Gifts may be brought to school the week of Christmas break.
Orange Folder: Check if you have homework that is due tomorrow!
This folder should be returned to school each day.
Instead of decodable readers, I'm sending home an SRA story for several students. Return this on or before Friday.
Weekly Events:
Monday: Library
Tuesday: Catechism: 10:30
Wednesday:
Thursday: Spelling Test; Return home spelling (Parents, please sign home spelling after checking it over.)
Friday: Return SRA
_____________
Memory: Luke 2-We will be learning vss.1-16 between now and Christmas break. (Focus on vs. 1-10 this week.)
Weekly Helpers
Monday: Nora
Tuesday: Raeya
Wednesday: Reuben
Thursday: Trevor
Friday: Troy
Spelling: Prefixes un-, re-, mis-, dis-
Spelling Words: unhappy, recall, disappear, unload, mistake, misspell, dislike, replace, mislead, disagree, rewrite, unroll, unknown, dishonest, react
Challenge Words: unfortunate, discourage, uncomfortable, recycle, mispronounce
Frequently Misspelled Words: a lot, off, said

Extra Credit:
Reading Rodeo: Continue reading books for November.

My contact information: bvandekamp@hprcs.com
Cell: (712) 441-0713
Please notify the office if your child has alternate plans at the end of the day.
Please call the office if you have a child that is sick. I do not always have time to check my email or texts throughout the day. I will reply to any text or email I receive. If I haven't replied, please assume I have not read it.
If you need to reach me, and I don't need to reply right away, please leave a message on my cell phone.

In Christ's love,
Mrs. Vande Kamp